​
Spending time with some of our customers outside of meeting rooms and video calls, in somewhere as stunning as Wellow Golf Club, never disappoints! ⛳️
Thank you to all our clients and candidates who attended the Venture Recruitment Partners & Chilworth Partnership Annual Golf Day on Friday, and congratulations to our overall winner David Hobbs 👏
See you all again on the 24th of May 2023, when we do it all over again! 😀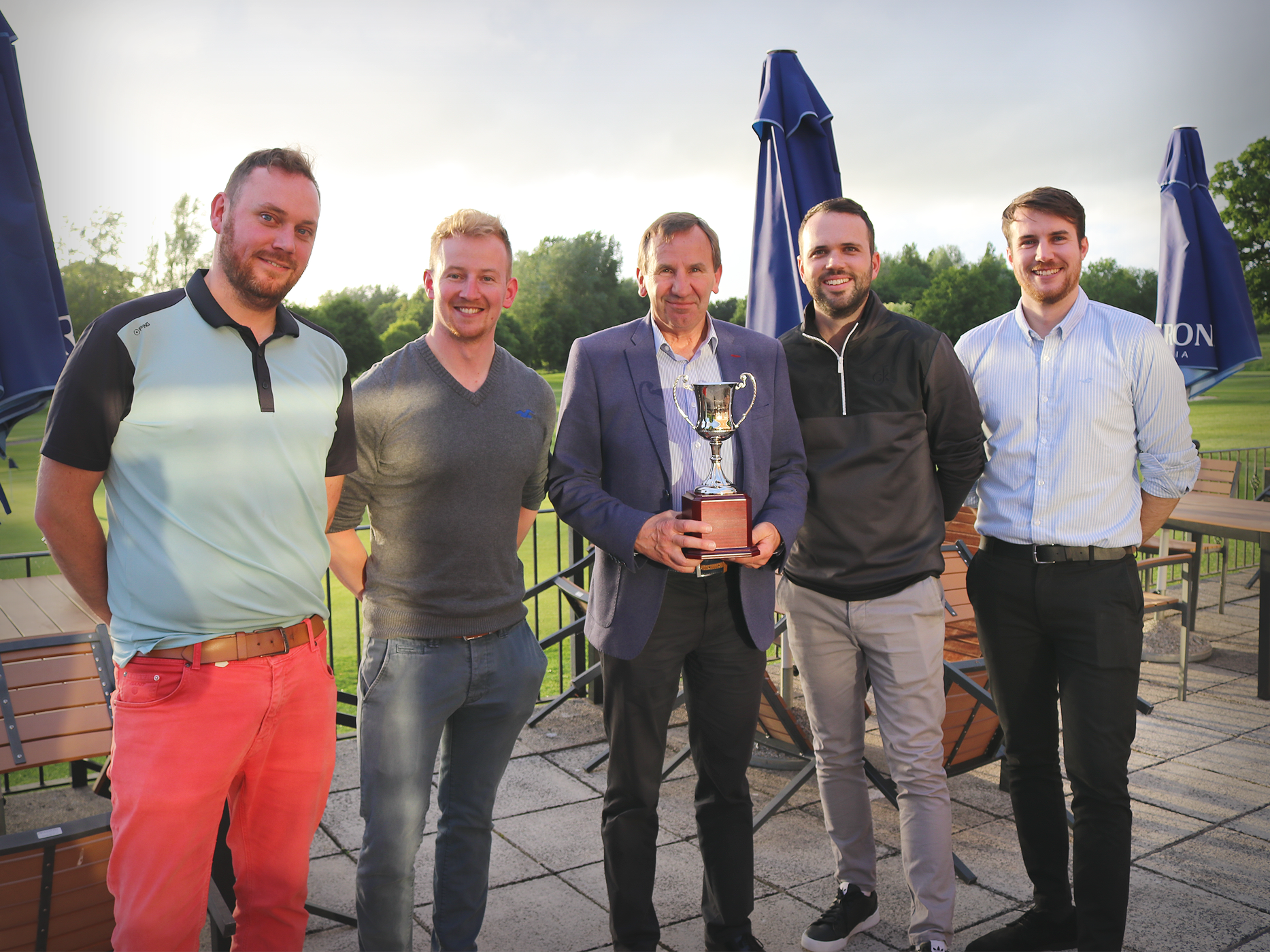 Interested in attending next years Golf Day? To book a place for next year's event, please let one of our team know, and we will add you to the attendee list.
Feedback from the Golf Day...
"I really enjoyed the company of Rod during the first half of my round and meeting some of the Chilworth Partnership and Venture teams as well as your clients. The food and drink was excellent and well done for organising such perfect weather for the afternoon.
I confess to having been surprised to play the best game of golf I have played for a very, very long time and a little embarrassed to be the holder of such a prestigious golf trophy for a year (nevertheless I shall enjoy telling my children about my incredible achievement!). Thanks again Andrew for organising such an enjoyable event." David Hobbs

"Many thanks for a great day on Friday. The company, weather, course and organisation were all excellent. A special thank you to my superb host – David – who represented you brilliantly." ​Geoff Collis
​
"Thank you for a very enjoyable afternoon and meal that Friday. My golf could have been better, but apart from that everything was excellent." John Dunlop
​
"Just a quick note to say thank you for such an enjoyable time at the golf on Friday. I very much appreciate the invitation and enjoyed the food, drink and company of my fellow players and meeting you and your team in the evening." Collin Ball
​
"Had a great afternoon on Friday, thank you so much for the invite. Golf, company and food were really good and organised really well. Can't believe you managed to book the weather as well." John Fletcher

"The golf day was really enjoyable thank you! Wellow was a great venue, in very good condition and the weather turned out to be just right. Rod, great to play with you on our front nine, we missed you on the back nine (but our scores did dramatically improve – no comment!). Thank you both for your excellent hospitality as well throughout the day, it was a very relaxing and enjoyable way to finish the week." Chris Driver
​
​